A widely recognized addiction psychologist and published book author, Arnold M. Washton, PhD, is a pioneer in developing flexible individualized approaches to treating alcohol and drug abuse. As described in his most recent textbook "Treating Alcohol and Drug Problems in Psychotherapy Practice: Doing What Works", Dr. Washton's approach incorporates many of the best clinical practices and research-supported treatments available in the addiction field today.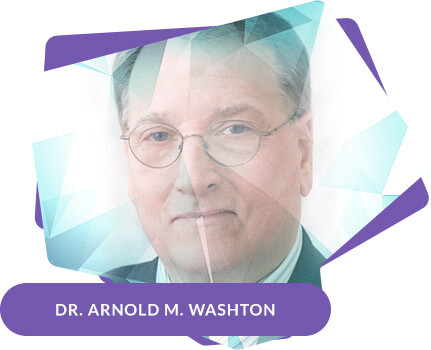 Dr. Washton has served as a substance abuse consultant to professional sports teams, foreign governments, media organizations, multinational corporations; the U.S Food and Drug Administration, the U.S. State Department, and subcommittees of the U.S. Senate and House of Representatives. He has also served as a Clinical Professor of Psychiatry at New York University School of Medicine in the Division of Alcohol and Drug Abuse, and as Principal Investigator of clinical research grants from the National Institute on Drug Abuse and several major pharmaceutical companies.
Dr. Washton is licensed to practice psychology in New York (No. 006178), New Jersey (No. 35S100357400), and Florida (PY-0005912). In addition, he holds national Proficiency Certification in the Diagnosis and Treatment of Alcohol and Drug Abuse from the American Psychological Association, College of Professional Psychology.
Featured on Psychology EverywhereDr. Washton is co-founder of The Washton Group in Princeton, New Jersey.
Articles